Do you have questions about your child's speech or language development? Does your child need an evaluation or therapy?
Phone Consultation for Speech and/or language
You may have noticed by now that when it comes to speech & language disorders, there's a ton of information out there. Some of it's trustworthy, but unfortunately, there's a whole lot more of it that isn't. In fact, some of the advice out there could even hurt your child's chances for progress.
I want to make sure that the information you're getting is accurate, and will lead you to decisions that are in your child's best interest. When you schedule a phone consultation with me, I will use my twenty years of experience as a speech language pathologist to provide you with information you can trust.
I will answer your questions about speech and language, offer my opinions, and help you decide if your child would benefit from a speech/language consultation.
These consultations can also be provided via Zoom.
Initial Consultation for Speech and/or language
Every child is different. Each child that comes through my practice has his/her own needs, personality, and learning style. That's why the initial consultation is crucial for setting your child on the path to overcoming his speech and language difficulties.
When you bring your child to my office for an initial consultation, you will know as soon as you step through the door that you're in a safe place, where your child's progress is the priority.
During our appointment, we will discuss your child's speech/language difficulties, and then I will observe them in action. Throughout our time together, I will be making important decisions about what's causing your child to struggle, and which type of therapy will benefit him the most.
Your child will be made to feel welcome and comfortable as we take the first steps toward overcoming his speech & language deficits.
Speech And Language Evaluation
A speech-language evaluation will look at both sound production and expressive/receptive language skills. The evaluation will be designed to meet the needs of your child.
If lengthy testing is required, the evaluation process is divided into two one hour sessions. This way the child will be at his best for the entire assessment.
Sometimes speech (sound production) is the only area of concern. If this is the case a speech evaluation will be conducted without a language evaluation. This type of evaluation is shorter and less work for the child, therefore a single visit is required. Depending on the presenting speech errors an intra-oral examination may also occur.
The findings of the evaluation will determine if speech and language therapy is needed or not.
Speech-language evaluations are almost always done in our office in Briarcliff Manor which is located in Westchester County, NY; however, home based evaluations are available on request.
If you are concerned about your child's speech or language development call (914) 488-5282 to request an evaluation.
Speech and Language Therapy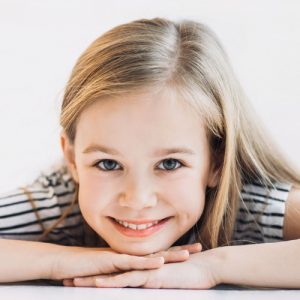 We provide in-person and virtual speech therapy and language therapy to children throughout Westchester County, Dutchess County, and the surrounding areas.  While we are a specialized practice, therapy will be customized based on your child's abilities and personality. A basic session is 30 minutes; however it is not uncommon for a child to need 45 or 60 minute sessions.
Therapy for speech disorders will almost always be short 30 minute sessions.  Children consistently make more progress with their articulation skills with shorter more frequent sessions. On the other hand, therapy sessions for language disorders are often longer if tolerated by the child. Therapy length in these cases is always dependent on the individual child's needs and abilities.
Your child's speech language therapist will also be chosen based on your child's needs and personality.
Children are different and so are speech therapists. That's why I will give you the speech language pathologist that I believe is the right one for your child. The therapist, whether it is me or someone from my team, will utilize a broad range of therapy styles as needed such as PROMPT, Alternative Augmentative Communication (AAC) and Links to Language.
You will receive daily updates  regarding progress and suggested home practice activities.
Most in-person speech and language therapy is provided at my Briarcliff Manor and Hopewell Junction offices. However home visits are also available on a very limited basis and are subject to special terms. Virtual speech and language therapy is also available.
Call (914) 488-5282  to find out if your child would be right for my practice.